Description Of Products
Possessing two buildings , Dino Water Town Project in Changzhou City belongs to the project of theme hotel, which is invested by Changzhou Global Dinosaur City industrial Co.,Ltd. The usage amount of GRC components in this project can be 20000 square meters .Colored sandstone components of GRC are adopted for facade decoration, while the GRC components are adopted for the big roof dome.
1. Features: the sculpts of facade are plentiful and the textures of GRC are varied. Dinosaur reliefs of GRC are used to visually embellish the theme in many places that from facade to roof. With diverse shape and texture in facade,3-color brick、Cara Mckie Column、dinosaur relieves etc, vividly demonstrate GRC products' functionality and plasticity.
2. Node design :all embedded parts adopt SS304 material that is connected with independent steel bearing through embedded parts, and bolts are used to connect together .Three-dimensional adjustment can be achieved in the connection system to finish flexible installation.
3. Design and quality system: They are executed based on the European standard.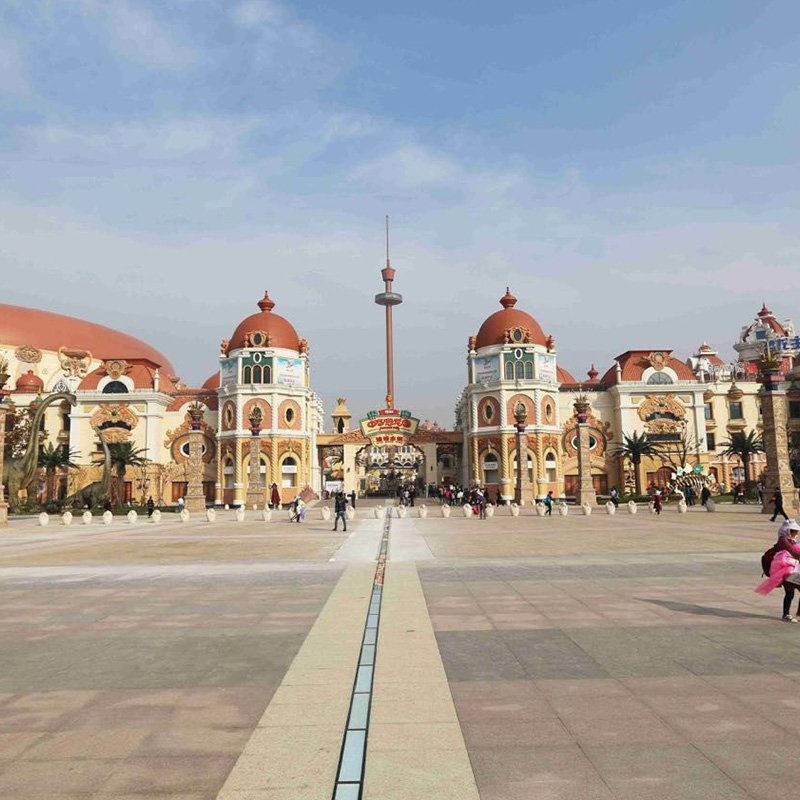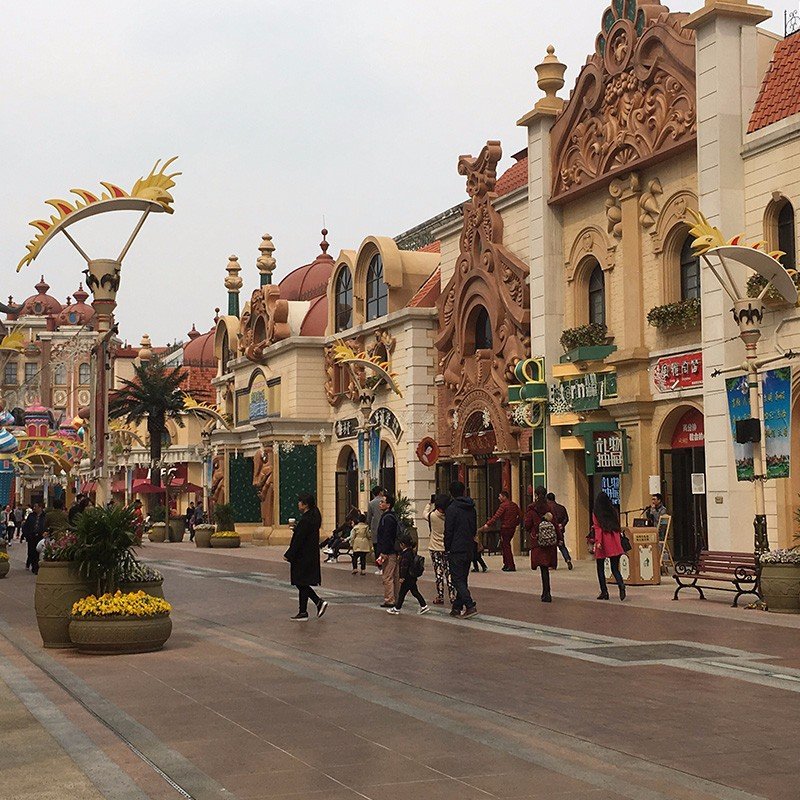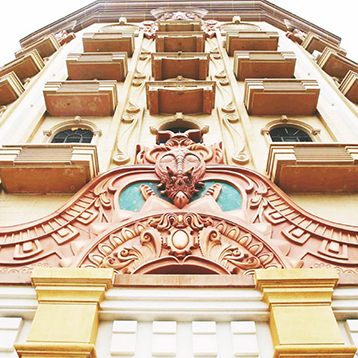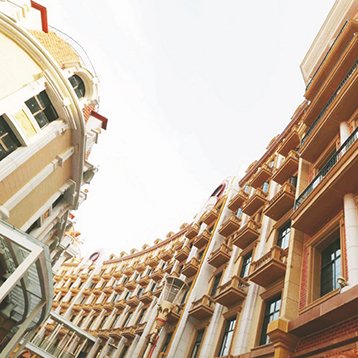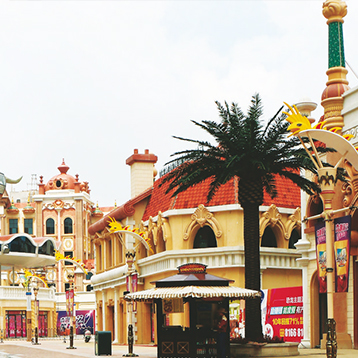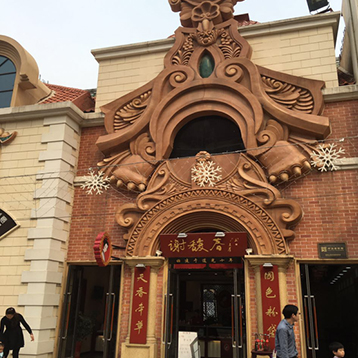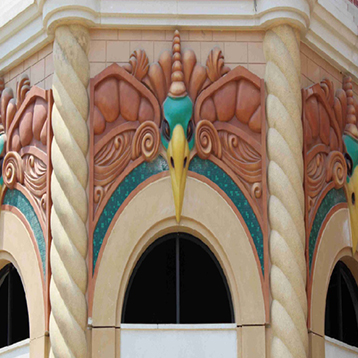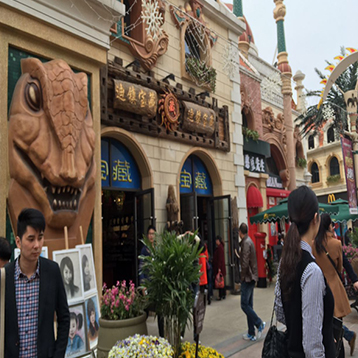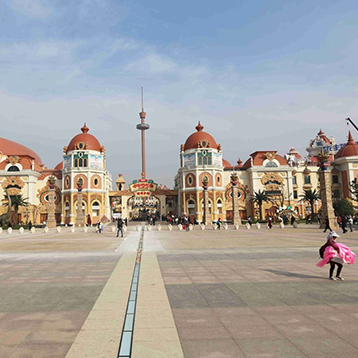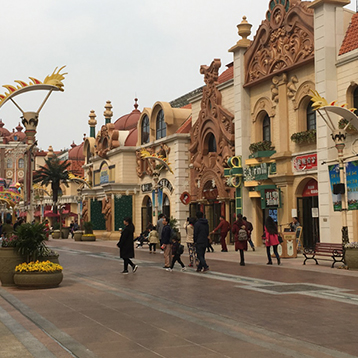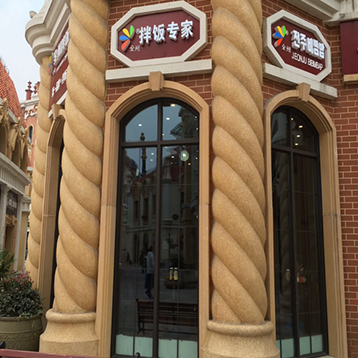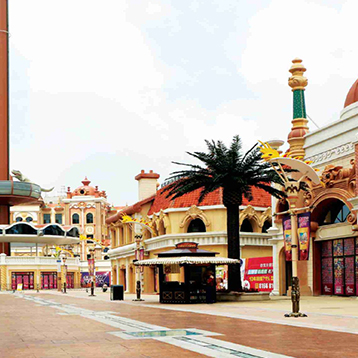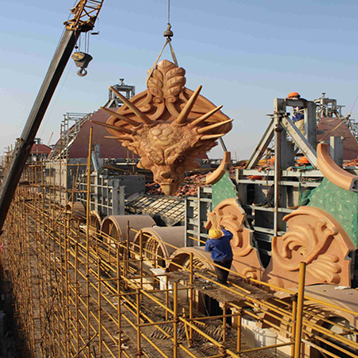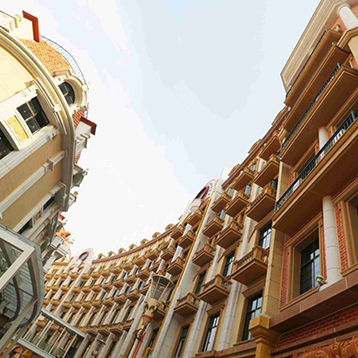 Compared with stone, GRC has many unparalleled advantages:
1. Many shaped stone can not be achieved, but GRC can be achieved.
2. In terms of color, the color of the stone is monotonous, and the color depends on the original color of the stone. GRC, by adding toner, can do whatever it takes to adjust the color of the product according to the customer's requirements.
3. the use of life, the Chinese Academy of Sciences test results, GRC product life expectancy of more than 70 years, and concrete with the same life
4. the composition of raw materials: Marble is a kind of rock, GRC from quartz sand + export glass fiber fiber + enhancer and many other The material composition is composed of high-pressure spray jets. The average and cross-winding of glass fibers in the concrete makes the products with high density, high strength, and tensile resistance. These marbles cannot be adjusted by the
5.GRC. Make complex shapes, short cycle of consumption, lighter weight than marble, high strength, resistance to bending, compression, impact resistance higher than marble, high temperature resistance, weather resistance, can make a variety of oversized rifling, sculpture , spires, handrails, vases, Roman columns and other shapes.
◇◆ ANTAGEADV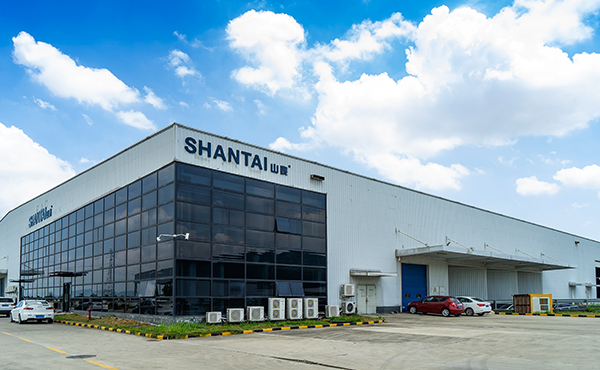 1-Well-known brand
The earliest high-tech enterprise that engaged in GRC industry in China ,a well known Chinese brand in GRC industry.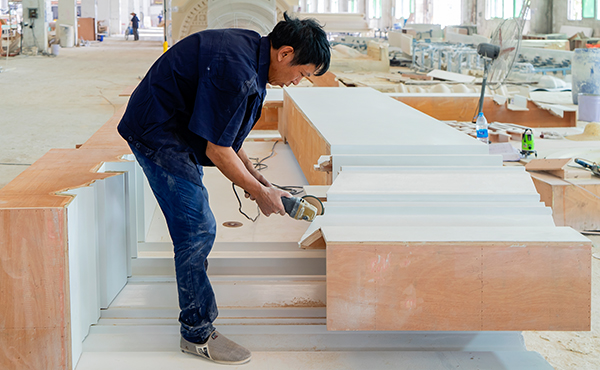 2-Rich industry experience
27 years of rich industry experience and 17 years of export experience.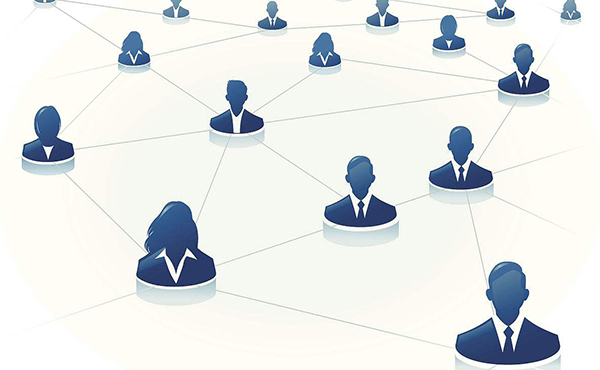 3-Extensive business
The business includes GRC,GRG,FRP,TCP, color concrete floor etc.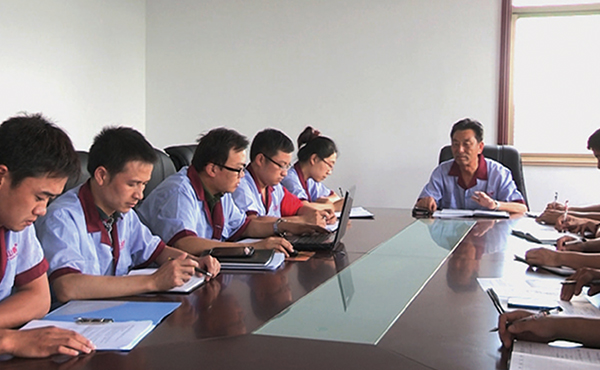 4-Strong R&D team
Strong R&D team of more than 40 staff.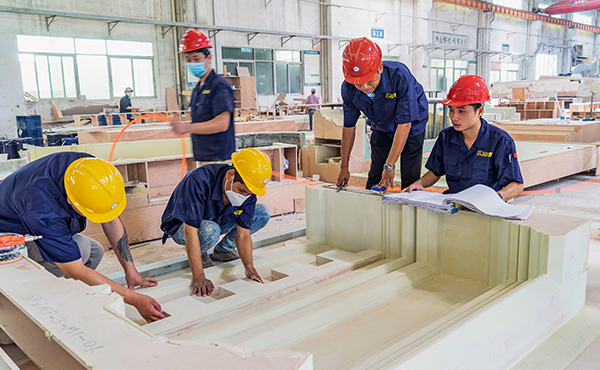 5-Strict QC system
Strict QC system controls every detail of the production process.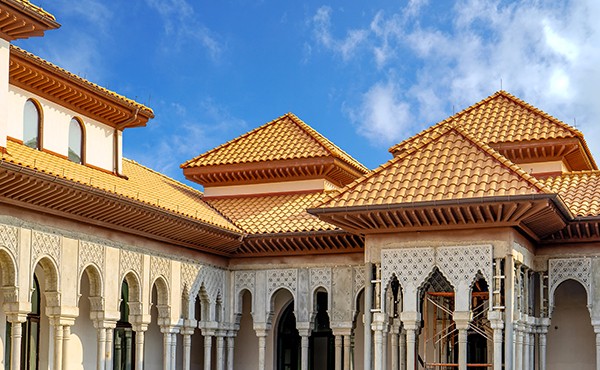 Rich engineering experience
More than 1000 classic engineering cases around the globe.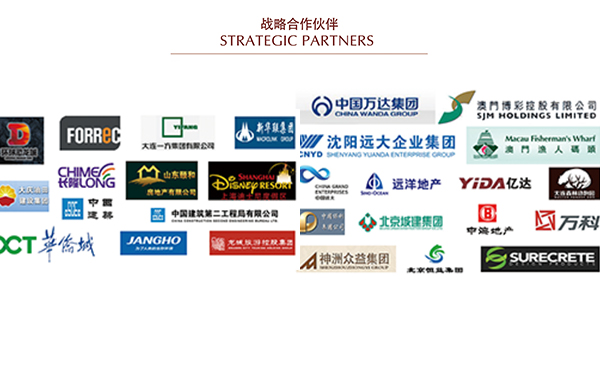 7-Partner of numerous famous groupse page template
Famous groups such as Shanghai Disneyland, Lisboa Palace,Huawei Group,Chimelong etc.
◇◆ RIGOROUS PRODUCTION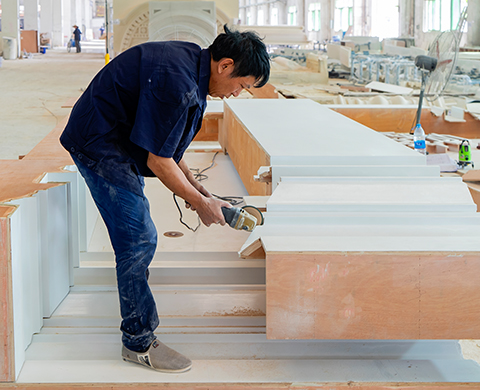 Workshop-2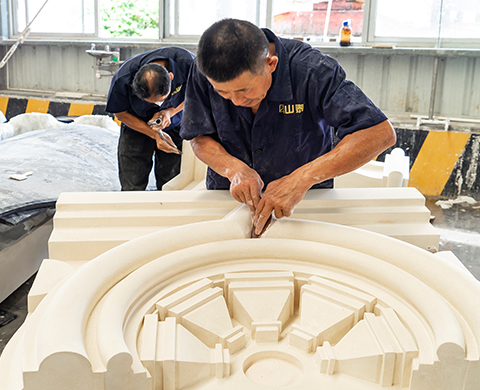 Workshop Processing Process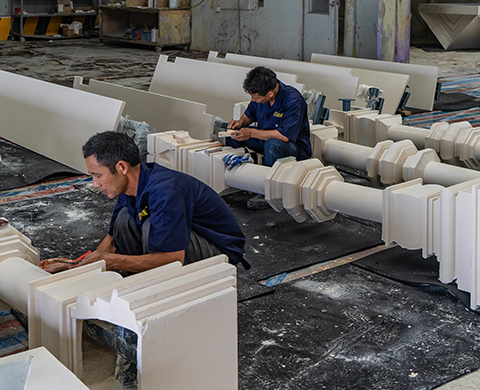 Workshop Production Site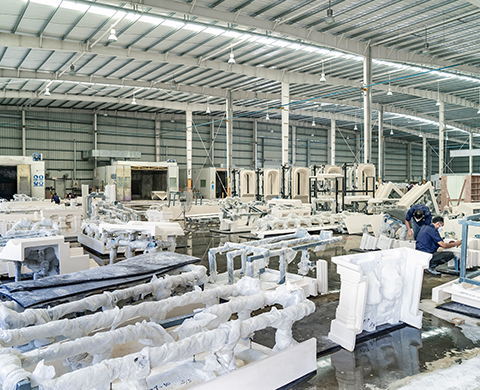 Workshop Production Site-1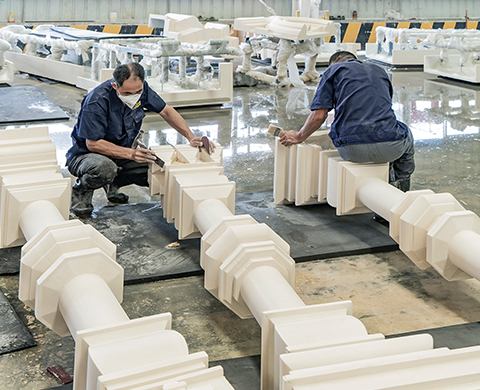 Workshop Production Site-3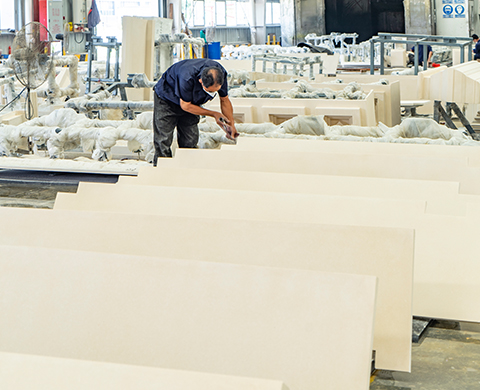 Workshop Production Site-6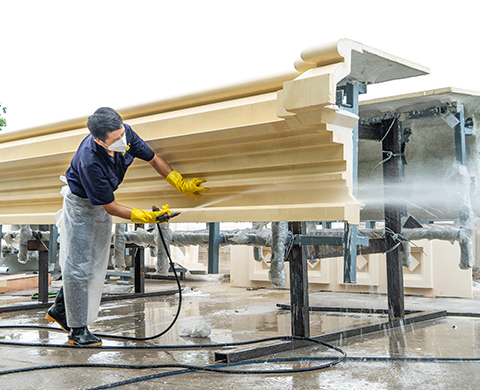 Purge -2
◇◆ SOME PRODUCT TEST REPORTS