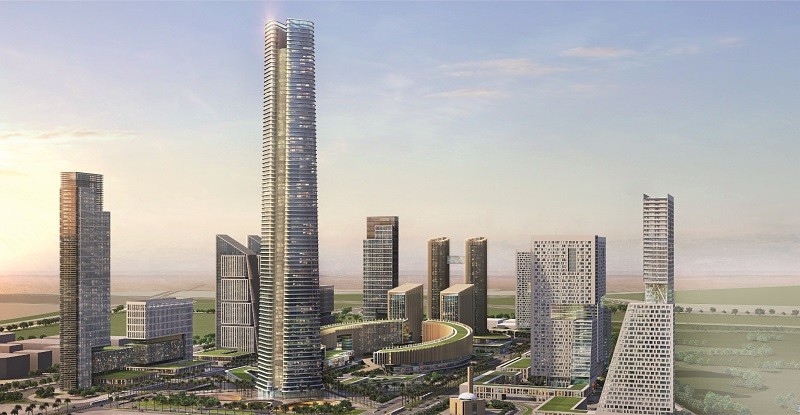 The Central Business District of Egypt's new capital is a cooperation project between China Construction Group and the Ministry of Housing and Public Facilities & Urban Development of Egypt, and signed the contract under the witness of President Xi Jinping and President Sisi in 2016.
The total construction area of this great project is about 1.7 million m2, which includes 20 towers. After finish, a 385-meter super high-rise building will be built and it will become the tallest building in Africa.
After long-term unremitting efforts, the sincerity and strength of Shantai Company have left an excellent impression on Party A, the owner and the Egyptian supervisor, and have been appointed by the Egyptian supervisor as the only approved supplier of GRC materials for this project in China. The strength of Shantai can be seen. In January 2020, Shantai Company successfully won the bids of the P2 and P6 bid sections of the new capital of Egypt, with a total area of 68,500m2 GFRC plants.We are confident this project would be another model of the industry.